I haven't posted in a while, but I wanted to share some upcoming talks I will be giving before the end of the new year.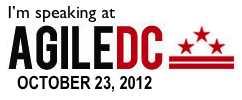 Tomorrow I will closing the day at AgileDC with my Continuous Delivery Applied presentation.  This will be my first time attending AgileDC and I am very excited to be ask to present.  I've made some updates and improvements to my talk, so come out and see it again.  I am looking forward to it and I hope to see everybody there.

On November 14, I will continue my speaking "tour" in Richmond.  The great folks at Agile Richmond have asked me to come down and give my Continuous Delivery Applied presentation.  I look forward to heading south, and meeting up with some good friends while I am there as well.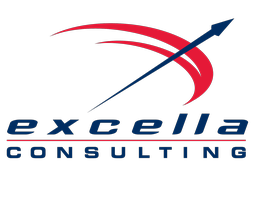 On December 7th, I will be participating in Excella Consulting's first conference, the DC Agile Engineering Conference.  This event is a one-day single track conference that takes place the day before the Global Day of Coderetreat.  For this conference, I will collaborating on 2 separate talks.  In the first talk, Sam Brown and I will be talking about Improving Designs through TDD.  In this talk we will share our experiences using Test Driven Development to improve the design of our code.  In the second talk, Roberto Hernandez and I will discuss Continuous Delivery.  Both Roberto and I have been speaking about Continuous Delivery for some time, so this talk should be a lot of fun.
I hope to see each and every one of you at one or all of my talks.
Share this:
---